4 Ways You Can Support Your Local Businesses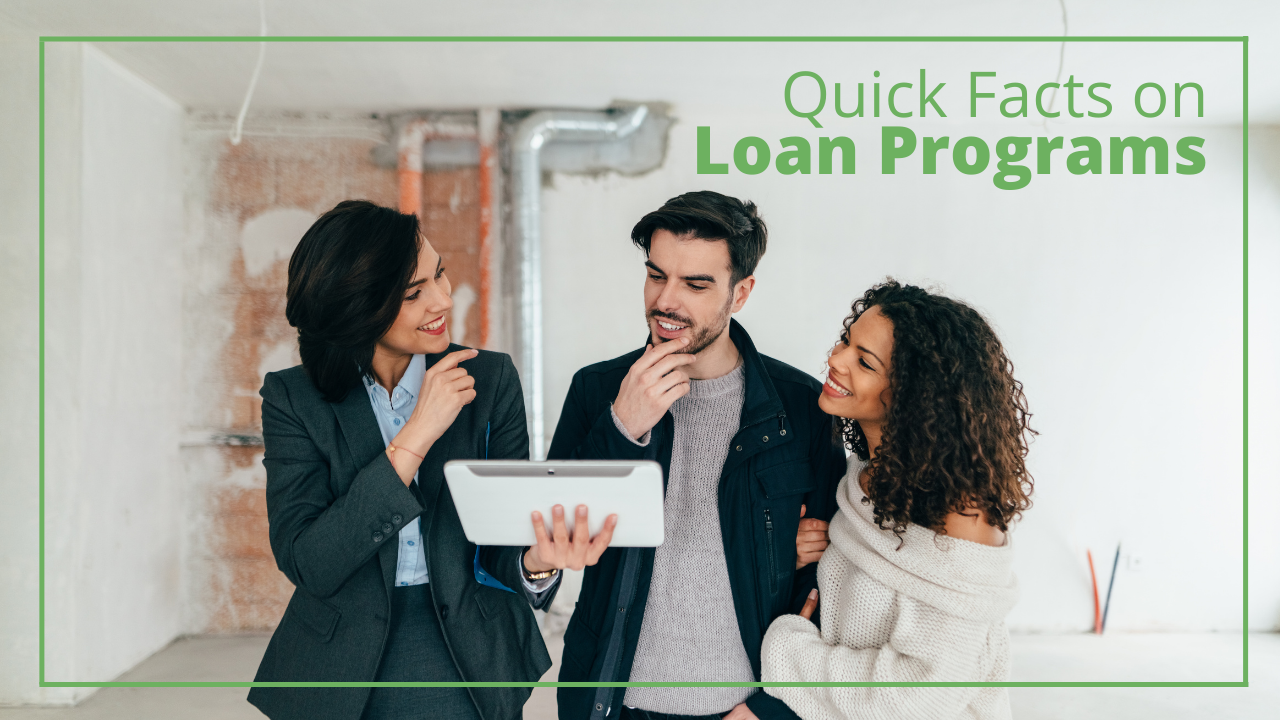 ---
The idea of homebuying can be overwhelming at the beginning, especially when you're not sure which loan program might be right for you.
Every financial situation is unique. There's not a one-size-fits-all solution. That's why, at GVC, we take the time to match you to the right loan programs to benefit your home loan experience as much as possible.
Not sure what your options are? Don't even know where to find information on loan programs? Check out some quick facts on common loan programs below.
Lower Down Payment Requirements:

Flexible Credit Qualifications

Portion of Closing Costs Covered for Eligible Borrowers

Approved FHA Lender
If your credit isn't in perfect shape or you're a first-time homebuyer, this program might be ideal for you! Down payment requirements are as low as 3.5% for qualified borrowers AND closing costs may be partially or completely covered by the sellers, builders, or lenders.
Streamlined Loan Process

Elimination of PMI

Lower Interest Rates
Conventional loans don't have to be government-approved, so it allows the process to go a little faster. If you put forward a larger down payment, typically 20%, PMI could be eliminated, saving you money every month.
The USDA Loan Program offers up to 100% for qualified borrowers with the option of financing your Private Mortgage Insurance, also known as PMI. The required charge for this is 1% of the loan.
This is a great program full of benefits for both active and retired military members. For qualified borrowers, there's the possibility of eliminating the required down payment AND PMI, depending on the down payment amount.
Are you a doctor or doctor in residency? This loan program offers up to 100% financing for qualified borrowers. If not fully financed, there's also the possibility of lower down payment options and no PMI.
Higher Loan Amounts

Variety of Loan Terms

Rate Options
For those that have saved up a larger down payment, Jumbo loans are a great option. This program is more lenient, meaning there is a larger number of loan options offered and the borrower can find the best fit for their situation.
Want to see which program might fit your financial situation best? An experienced Mortgage Consultant can walk you through your individual situation and find the right program for you. Find a trusted
Mortgage Consultan

t
in your area today!
---