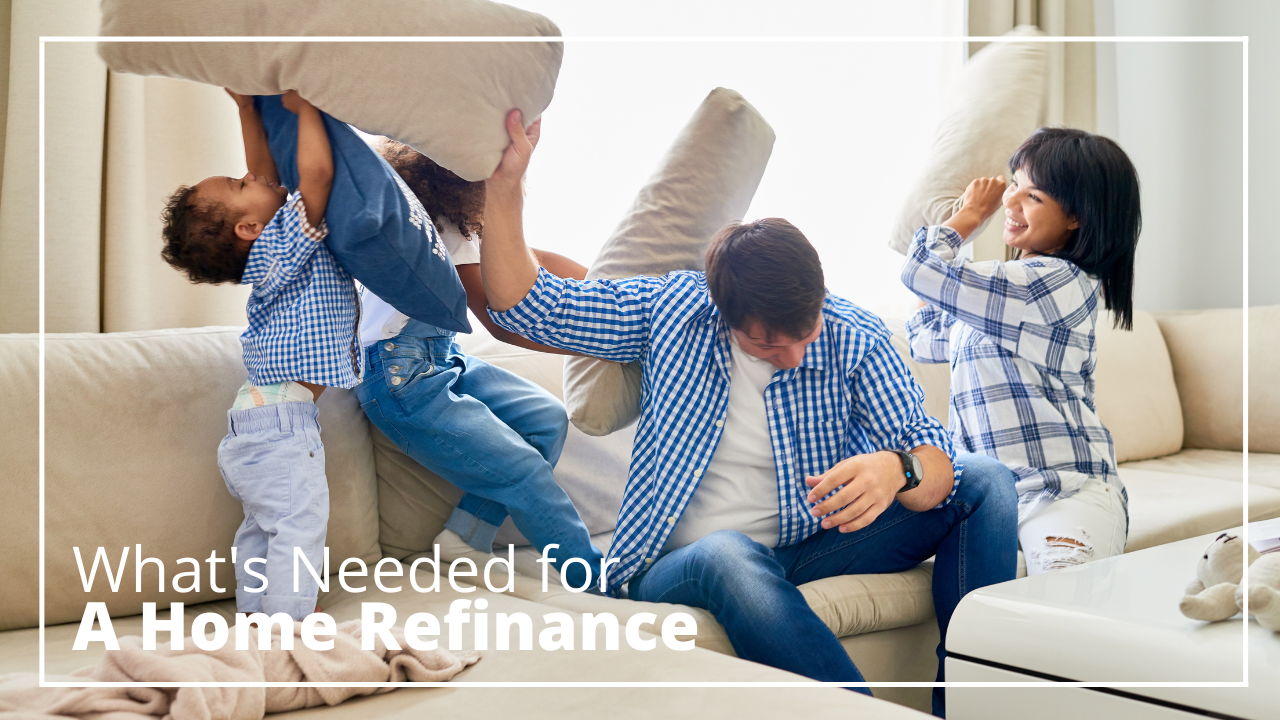 The housing market is constantly changing, but the benefits of refinancing are consistent.
Depending on your goals and the untapped equity you have in your home, a cash-out refinance can help you accomplish some big things.
Below, you'll find some of the common reasons homebuyers refinance and some questions for you to consider. Beyond what you'll find here though, you need to keep your personal finances and situation in mind. Refinancing is a big decision, and you shouldn't rush into the process. Be sure to talk with a trusted Mortgage Consultant about your goals and situation.
Why Consider a refinance?
When you purchased your home, you most likely were told that it was a great investment. But, what does that mean? Your home, hopefully, overtime appreciates in value. That's just a fancy way for saying, over time your home becomes more valuable. Factors like paying off your mortgage loan and increasing home prices help raise the value of your home.
When it comes to refinancing, you can tap into that value. According to Blank Knight Inc, over 75% of homeowners have "tappable" equity in their homes. Homeowners can accomplish a lot of different goals by refinancing.
The bigger question, right now, isn't "why refinance?". Rather, the question you should be asking is "why not?" With so much equity up for grabs for homeowners now is a great time to pay off other debts, lower your monthly payments, or make major improvements to your home.
What are your goals with your refinance?
Before you start the journey of refinancing your home, it's important to consider your goals. What exactly are you hoping to accomplish by refinancing? Keep in mind, just because you can doesn't mean you should. Just like when you we're originally looking for a home, your financial goals should always be at the top of your mind when it comes to your mortgage. Here are a few different goals and outcomes that may be a great reason for you to refinance.
Lower your monthly payments.
Depending on your current and new interest rate, you could refinance your mortgage and lower your monthly payments. Because the new rate is lower and because you have made payments on your original mortgage, your new monthly payments could potentially be lower. This is a great option if you want to free up some money every month.
Complete home improvement projects.
Refinancing could allow you to get cash out of your home, which can be used how you see fit. Some homeowners choose to use that money to make updates to their homes. Common updates include new roofs, windows, or even HVAC systems. However, depending on your new loan and how much equity you have, you could even remodel an entire room with the cash you can get out of your home.
Consolidate your debt.
Another popular option for homeowners getting cash out of their homes is to consolidate debt. If you have car payments, credit card debt, student loans, or other forms of debt, you can use the equity you have in your home to pay off those other debts. Yes, your overall mortgage debt may increase, but your mortgage interest rate will most likely be much lower than those other debts, saving you money in the long run.
Shorten the life of your loan.
Another goal you could accomplish by refinancing is shortening the life of your loan. Depending on the amount of equity you have in your home and your ability to handle a larger monthly payment, you could reduce the overall life of your loan, which saves you in interest over the years.
Here's what you'll need to complete your refinance:
While every refinance looks a little different and you may be required to provide additional documentation, here's a standard list of what you might need:
Tax Returns From Last2 Years

W-s or 1099s From Last 2 Years

Proof of Homeowners Insurance

Current Mortgage Information (Loan Program, Loan Amount, Current Interest Rate)

Most Recent 2 Months' Bank Statements (Checking and Savings)
Your Mortgage Consultant might need for more documentation and they'll need your contact information and identification information. This will include things like name, date of birth, social security number, current address, and email address.
Refinance using Mortgage Express
The refinance process might seem stressful and overwhelming to the point that you just don't want to explore your options. BUT, you could have a lot of untapped equity to help you accomplish some big things. With Mortgage Express, our free and secure mobile app, you can easily explore your options without even leaving home.
The app allows you to get pre-approved right from your phone. You can also securely upload your documents using your phone's camera and communicate with your Mortgage Consultant a variety of different ways.
With the process in the palm of your hand and so much equity on the lines, what are you waiting for? Connect with a GVC Mortgage Consultant today to learn more.