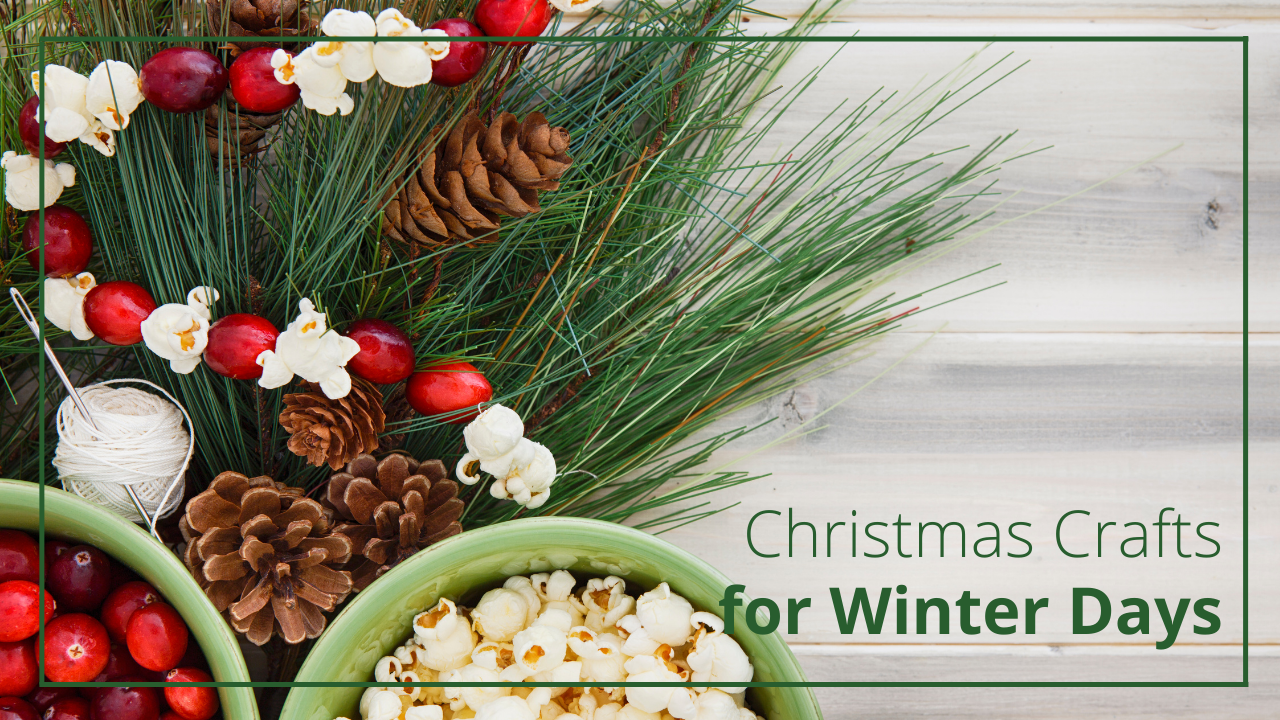 Cold days have you stuck inside? Stay entertained with these fun crafts!
Snow angels are so much fun to make, but what about the days when there's no snow? You know, the cold days where you'd rather stay warm and cozy inside.
Don't let boredom get the best of those days. Instead, enjoy some fun kid-friendly activities to enjoy a fun afternoon inside!
Decorating Gingerbread Cookies
Bring out the frosting, the sprinkles, and the gumdrop buttons! A fun—and delicious-- way to spend an afternoon is decorating gingerbread cookies!
Pull out the food coloring to make all different frosting color combinations! This can be so fun as you mix in marshmallows, red hots, or any other candy you want to decorate the cookies with.
The best part about this activity? You can eat it when you're finished!
Homemade Christmas Ornaments
Decorate your Christmas tree with homemade ornaments. There's a variety of ways to DIY ornaments from easy to a little more difficult, depending on the level of difficulty you're up for.
If you're looking for classy, coordinating tree décor, all you need is plain round glass or ceramic ornaments and temporary tattoos. Yes, temporary tattoos!
Wipe off the ornaments with a dry washcloth or paper towel. Then, follow the instructions for the temporary tattoos as directed on the labels. For best results, rinse off the ornament with water immediately after. If desired, add sealant spray as a protective finish.
Popcorn Garland
What's needed for popcorn garland?
Sewing needle

Sewing thread

Freshly popped popcorn
Add another décor item to your Christmas tree or mantle garland using these three simple items! Pop desired amount of popcorn and let cool. When popcorn is no longer hot to touch, thread the needle with the sewing thread and begin stringing popcorn. Once garland reaches desired length, close off and hang as fun, fresh décor.
When you're not in the mood for an activity, don't forget about the fun of curling up with your family to watch a good movie and share a laugh or even take some time for yourself by reading your favorite book. Between popcorn garland and your bookshelf, there's plenty of ways to stay busy during the cold winter days.