Toledo, Ohio
GVC Mortgage
1021 Sandusky St Ste H, Perrysburg, OH 43551
567.298.4670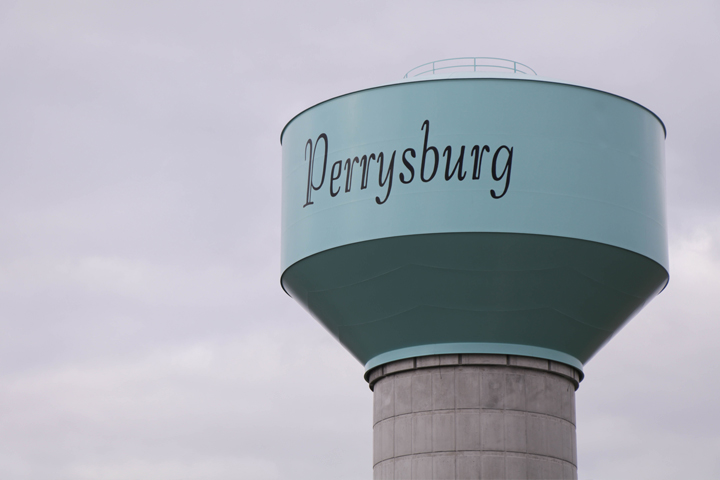 Meet your GVC Mortgage Toledo team.
Members of our team are licensed in Ohio and Michigan, which means we can help you get pre-approved to buy a home or refinance in each of those states.


Clark Jarstfer
Branch Manager
NMLS# 1533178

States Licensed in: OH, MI


Luke Holding
Mortgage Consultant
NMLS# 1900201

States Licensed in: OH, MI


Hunter Williams
Mortgage Consultant
NMLS# 2191624

States Licensed in: OH, MI


Tori Riess
Processor
About GVC Mortgage Toledo team.
We believe two things directly contribute to a successful mortgage loan experience: understanding the process and customer service.

When it comes to your homebuyer goals, we make them our goals. In order to create a stress-free mortgage loan process, our mortgage company constantly communicate and educate homebuyers. It doesn't matter if you're a first-time homebuyer or a fifth-time homebuyer, our mortgage lender team is dedicated to helping you achieve homeownership.
If you're looking to purchase a home, the first step is to talk to our team and get pre-approved.

We'll have a one-on-one conversation that results in a customized pre-approval plan to get you to the closing table. We'll review your finances and determine the best loan program to help you accomplish your goals.
Once you understand your mortgage options, we'll start working on your application.

During this part of the process, our team will help you determine which documents need to be submitted, what the right down payment is for your goals, and double check everything before submitting to our underwriters.
When your home loan is clear-to-close, we'll schedule the closing and finalize a few last-minute details.

This is the most exciting part of the process because after you sign your closing documents, we get to welcome you home!
Finding the right home loan program.
FHA home loans are designed provide flexible guidelines for homebuyers. Removing barriers traditionally associated with mortgage programs, FHA loans offer lower down payment options and easier credit qualifications.
USDA home loans provide financing for those looking to purchase in rural settings. As a rural development program, USDA loans offer zero down payment mortgage solutions for qualifying borrowers and properties.
Created specifically for active military personnel, veterans, and U.S. Military families, VA home loans offer qualified borrowers a no down payment loan option with lower credit score qualifications.
Conventional home loans are great for those who have saved the traditional 20% for a down payment, though smaller down payment options exist for this home loan, as well.
HomeReady mortgage loans are designed for low- and moderate-income borrowers to. These loans have lower down payment options and have flexible down payment contribution regulations.
Home Possible mortgage loans offer flexible borrower qualifications available. Qualified borrowers, can access a loan with low down payment options, flexible sources of down payments, and income flexibility.
Get pre-approved and then build your dream home with some of the local Toledo/Perrysburg area builders. We offer an Extended Rate Lock Program for New Construction Homes.
Frequently asked questions.
How do I buy a home in Toledo, Ohio?
Buying a home in Toledo starts by having a conversation with someone from our team. We highly recommend getting pre-qualified for you loan before you start house hunting. Taking this step will help you understand your real budget and narrow down your home search results.
Can I get a loan to build my dream home?
Yes! Get pre-approved by us, then build your dream home with some of the local Toledo/Perrysburg area builders. We offer an Extended Rate Lock Program for New Construction Homes.
What are the best mortgage loan programs for Toledo?
Mortgage loan options are about more than just location. Sure, location can play a part in what loans you're eligible for, but, more than that, it's your finances, the home you're looking for, and your unique situation. That's why we take the time to get to know homebuyers before making any recommendations about home loans.
How long does the Toledo home buying process take?
There's a lot of stigma about how long the home buying process takes. In some cases, it might take months, but we can help you close on your home in two weeks, depending on the loan program. If you're committed to communication and are responsible, then we can work together to move you through the process faster.
How much does it cost to purchase a home in Toledo?
The cost of a home comes down to several factors, but, ultimately, it's about what you're looking for in a future home. As an Ohio mortgage provider, we're able to offer home loan programs designed specifically for your needs.
How much do I need for a down payment in Toledo?
The amount you need for your down payment comes down the loan program you're using to purchase your home. In most cases you'll need 0-5% to purchase a home. Ultimately, your down payment amount is about your end goals, the type of home you want to purchase, and your current situation.
I want to purchase a home in Toledo, where should I start?
A short conversation with our team is the best place to start the process. We'll help you build a custom plan that ends up at the closing table. Our team will help you build a real budget, get you pre-qualified for your loan, and help in any way we can during the house hunting process.
What if I want to purchase a home outside of Perrysburg?
Absolutely! Since we're licensed in Ohio and Michigan, we can help you purchase a new home anywhere in those states.

We're proud to serve the Perrysburg community and work with homebuyers in Maumee, Toledo, Bowling Green, Holland, Sylvania, and many other communities.
Contact the GVC Mortgage Toledo team.
How can we help you?