Canton, Ohio
Pursuit Lending Group
GVC Mortgage Partner Brand
4428 Whipple Ave NW, Canton, OH 47718
330.313.3101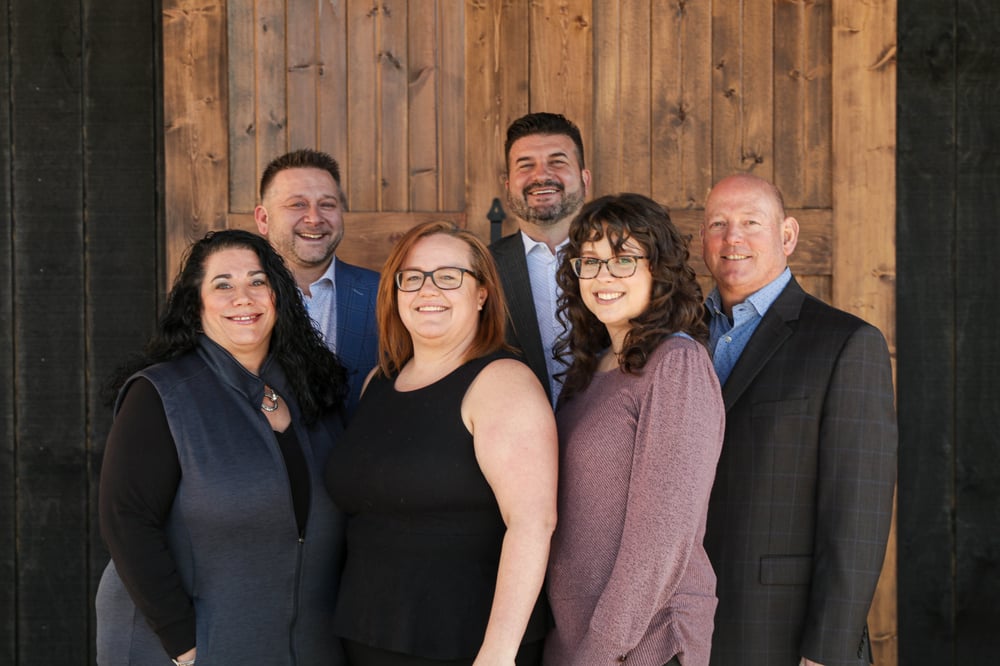 Meet the Pursuit Lending Group team.
Members of our team are licensed in Ohio, Tennessee, Florida, Virginia, Indiana, Michigan, South Carolina, and North Carolina which means we can help you get pre-approved to buy a home or refinance in each of those states.


Jeanne Massouh
Executive Administrator




Brittany Dailey
Senior Loan Manager


Lindsay Rouzzo
Marketing Director


If you're looking to purchase a home, the first step is to talk to our team and get pre-approved.

We'll have a one-on-one conversation that results in a customized pre-approval plan to get you to the closing table. We'll review your finances and determine the best loan program to help you accomplish your goals.
Once you understand your mortgage options, we'll start working on your application.

During this part of the process, our team will help you determine which documents need to be submitted, what the right down payment is for your goals, and double check everything before submitting to our underwriters.
When your home loan is clear-to-close, we'll schedule the closing and finalize a few last-minute details.

This is the most exciting part of the process because after you sign your closing documents, we get to welcome you home!
Finding the right home loan program.
FHA home loans are designed provide flexible guidelines for homebuyers. Removing barriers traditionally associated with mortgage programs, FHA loans offer lower down payment options and easier credit qualifications.
USDA home loans provide financing for those looking to purchase in rural settings. As a rural development program, USDA loans offer zero down payment mortgage solutions for qualifying borrowers and properties.
Created specifically for active military personnel, veterans, and U.S. Military families, VA home loans offer qualified borrowers a no down payment loan option with lower credit score qualifications.
Conventional home loans are great for those who have saved the traditional 20% for a down payment, though smaller down payment options exist for this home loan, as well.
Frequently asked questions.
How do I buy a home in Canton, Ohio?
Buying a home in Canton starts by having a conversation with someone from our team. We highly recommend getting pre-qualified for you loan before you start house hunting. Taking this step will help you understand your real budget and narrow down your home search results.
What are the best mortgage loan programs for Canton?
Mortgage loan options are about more than just location. Sure, location can play a part in what loans you're eligible for, but, more than that, it's your finances, the home you're looking for, and your unique situation. That's why we take the time to get to know homebuyers before making any recommendations about home loans.
How long does the Canton home buying process take?
There's a lot of stigma about how long the home buying process takes. In some cases, it might take months, but we can help you close on your home in two weeks, depending on the loan program. If you're committed to communication and are responsible, then we can work together to move you through the process faster.
How much does it cost to purchase a home in Canton?
The cost of a home comes down to several factors, but, ultimately, it's about what you're looking for in a future home. As a mortgage provider, we're able to offer home loan programs designed specifically for your needs throughout the state of Ohio and in several other states.
How much do I need for a down payment in Canton?
The amount you need for your down payment comes down the loan program you're using to purchase your home. In most cases you'll need 0-5% to purchase a home. Ultimately, your down payment amount is about your end goals, the type of home you want to purchase, and your current situation.
I want to purchase a home in Canton, where should I start?
A short conversation with our team is the best place to start the process. We'll help you build a custom plan that ends up at the closing table. Our team will help you build a real budget, get you pre-approved for your loan, and help in any way we can during the house-hunting process.
What if I want to purchase a home outside of Canton?
Absolutely! Since we're licensed in Ohio, Florida, Indiana, Tennessee, and Virginia we can help you purchase a new home anywhere in those states.
Contact the Pursuit Lending Group team.
How can we help you?