The GVC Mortgage Rockport Team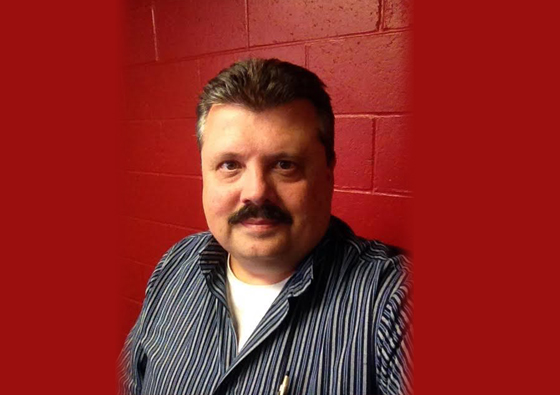 Christopher Fantini
Branch Manager, NMLS# 141161
States Licensed in: IN, KY
---
Members of our team are licensed in Indiana and Kentucky, which means we can help you with home financing throughout those states.
---
---
---
About GVC Mortgage Rockport
The mortgage process is often seen as intimidating, tedious, and overwhelming. As a Rockport mortgage provider, we're doing everything we can to change that. Rather than put up new barriers for homebuyers, we're working to remove them and make the process easy for those looking to purchase a home. At GVC Mortgage Rockport, we provide each borrower with a personalized experience including less paperwork and more one-on-one solutions. Our goal is to make the process simple. This should be a joyful time in your life not a hassle.
From day one, our goal, as an Indiana mortgage provider, is to remain focused on helping you achieve your homeownership goals. We provide a different kind of experience than many Indiana mortgage companies. We're personal, friendly, and work the way you want to work. Being part of GVC Mortgage means our team has access to a variety of loan program options like FHA home loans, USDA home loans, VA home loans, Conventional home loans, and more all in the name of serving homebuyers.
---
---
The Mortgage Process
Our goal at GVC Mortgage Rockport is to support you and your goal of becoming a homeowner. We do it by walking you through the steps of the homebuying process and only making recommendations we feel are in your best interest. From our initial consultation, we are fully committed to providing you with the communication and resources you need to successfully move through this process.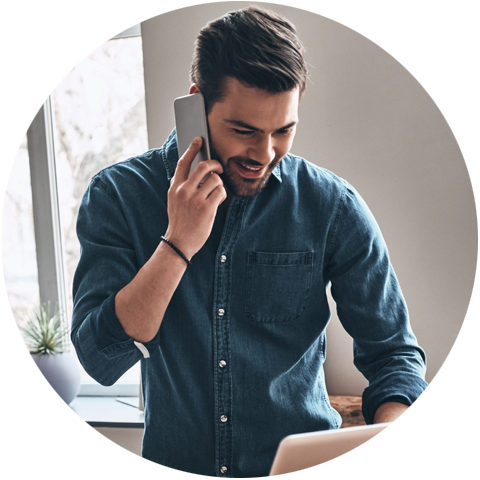 Step 1: Talk to a mortgage consultant
Before we can really get the ball rolling, we need to know that you're interested in purchasing a home! We highly recommend talking with your team to learn about your options before you start house hunting. We'll help you gain a better understanding of your budget, which means you can save time by only looking at house that you can realistically purchase. During this step, we'll also speak more about your financial situation and what homeownership looks like to you.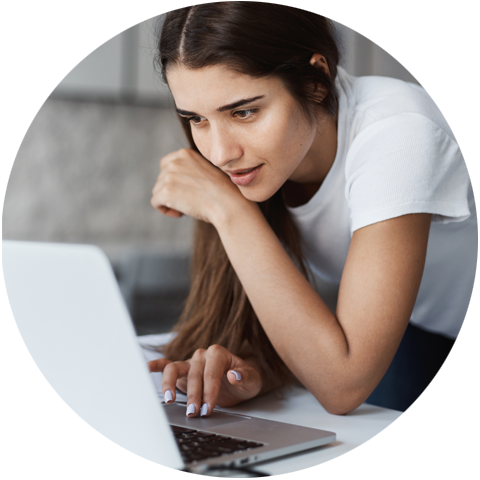 Step 2: Apply for your home loan
This step is all about submitting your documents and information to our local, Indiana underwriters. It's also the step that, typically, causes the most stress for homebuyers. To help alleviate that stress, we do our best to provide the type of communication you want. With many years of experience, we understand how communication has the power to reduce stress and worry. We'll make sure you understand where your application is always at in the process.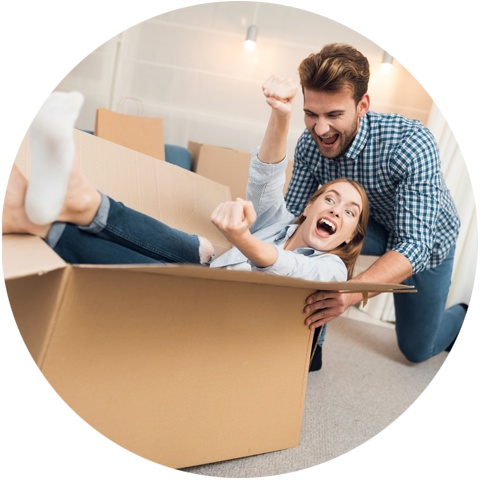 Step 3: Close on your dream home
Once approved, we start working on the final details and submitting everything to the underwriters one last time. When you get your final approval, it's time to head to the closing table! You'll need to sign a bunch of paperwork, but once you do that, you'll receive the keys to your new home!
Finding the Right Mortgage Loan Program
A successful mortgage begins with the right mortgage loan program. As a Rockport mortgage provider, we understand that no two homebuyers come from the same situation. We're proud to offer over 30 different home loan solutions that are designed with different buyers in mind. After carefully considering your qualifications, location, and finances, we'll make a recommendation on which program we feel is best for you.
FHA Loans
FHA home loans are designed provide flexible guidelines for homebuyers. Removing barriers traditionally associated with mortgage programs, FHA loans offer lower down payment options and easier credit qualifications.
USDA Loans
USDA home loans provide financing for those looking to purchase in rural settings. As a rural development program, USDA loans offer zero down payment mortgage solutions for qualifying borrowers and properties.
VA Loans
Created specifically for active military personnel, veterans, and U.S. Military families, VA home loans offer qualified borrowers a no down payment loan option with lower credit score qualifications.
Conventional Loans
Conventional home loans are great for those who have saved the traditional 20% for a down payment, though smaller down payment options exist for this home loan as well.
Contact the GVC Mortgage Rockport Team
Office: 812.649.6206
Email: cfantini@gvcmortgage.com
Address: 825 Sycamore Ste B, Rockport, IN 47635