---
Members of our team are licensed in Indiana and Michigan, which means we can help you with home financing throughout either of those states.
---
---
---
About GVC Mortgage Carmel
When it comes to the Indiana mortgage process, we believe three things set GVC Mortgage Carmel apart from other Indiana mortgage lenders. First, we value communication and make it one of our top priorities with every client. We provide weekend and evening hours because you may not be able to pick up the phone during a weekday. Second, we bring decades of experience in the real estate and financial worlds to every borrower. We're able to provide the guidance homebuyers need because we've seen just about everything. And lastly, we understand you don't want to wait months to close on your home, which is why we provide fast processing. While other mortgage companies can take months, we can move your file from application to closing in two weeks, depending on the loan program.
Our focus on your success is a direct result of these three pivotal areas. As a Carmel, Indiana mortgage lender, we're proud to offer our services and homebuying options to the communities around us. We provide a range of loan program options like FHA home loans, USDA home loans, VA home loans, Conventional home loans, and more which allows us to better serve homebuyers.
---
---
The Mortgage Process
We understand you might be intimidated by the "perceived" mortgage experience, the process is typically seen as slow, intimidating, and tedious, but we're here to change that. With quick service and superior communication, the GVC Mortgage Carmel team is changing the game. Every day, we do our best to reduce stress, increase personalization, and create a seamless experience. Whether you are a first-time homebuyer or a fifth-time homebuyer, we're here to help you accomplish your goals.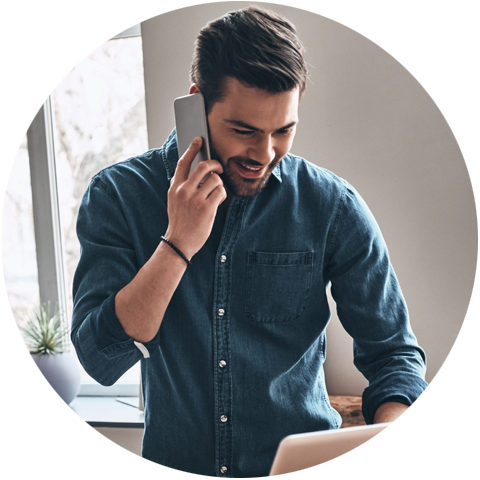 Step 1: Talk to a mortgage consultant
The first step is to let our team know that you're interested in purchasing a home. During this step, we'll collect information and discuss your housing interests and financial situation. Typically, this is done through a private phone or in-office consultation. The goal of the consultation is to learn about the type of home you're looking for, where you're looking to purchase, and how much you can spend. We'll pre-qualify you for your home loan and create a mortgage file proposal specifically for you.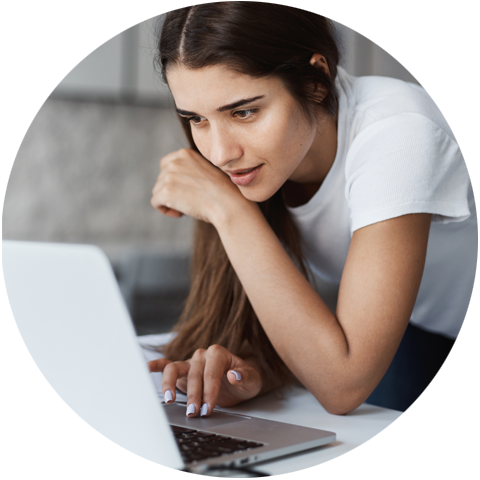 Step 2: Apply for your home loan
Underwriting is the step in the process that many homebuyers find stressful, but we're with you the whole way. Our goals are based on your goals and because we're committed to communication, you'll know something as soon as we know something. The underwriters will be looking over your documents and verifying that you meet the loan programs specific guidelines. At GVC Mortgage, we use local underwriters, which allows for quick turnaround times of 24 hours.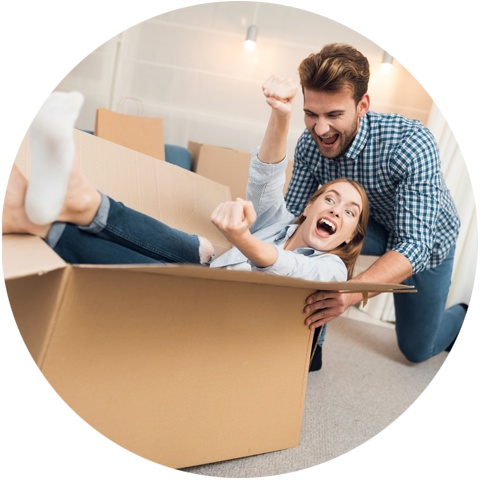 Step 3: Close on your dream home
Once you're approved, we'll start working on review, title work, and appraisal. This is all about making sure the terms of your mortgage loan are beneficial and will help you accomplish your home goals. When we have everything ready to go, we'll submit to the underwriters for finalization. Typically, you're cleared in 24 hours and we can schedule the closing! Once we schedule the closing, be prepared to sign a bunch of paperwork. After the i's are dotted and t's crossed, you'll get the keys to your new home and you can finally move in!
Finding the Right Mortgage Loan Program
Because no two homebuyers are the same, no two home loan programs are the same. It's all about your qualifications as a buyer, your location, and your financial situation. The team at GVC Mortgage Carmel has access to a wide variety of loan programs that are designed to help you achieve your goals of homeownership.
GVC Mortgage Carmel Reviews
Contact the GVC Mortgage Carmel Team
Office: 317.564.4906
Email: cjackson@gvcmortgage.com
Address: 600 E Carmel Dr Ste 155, Carmel, IN 46032