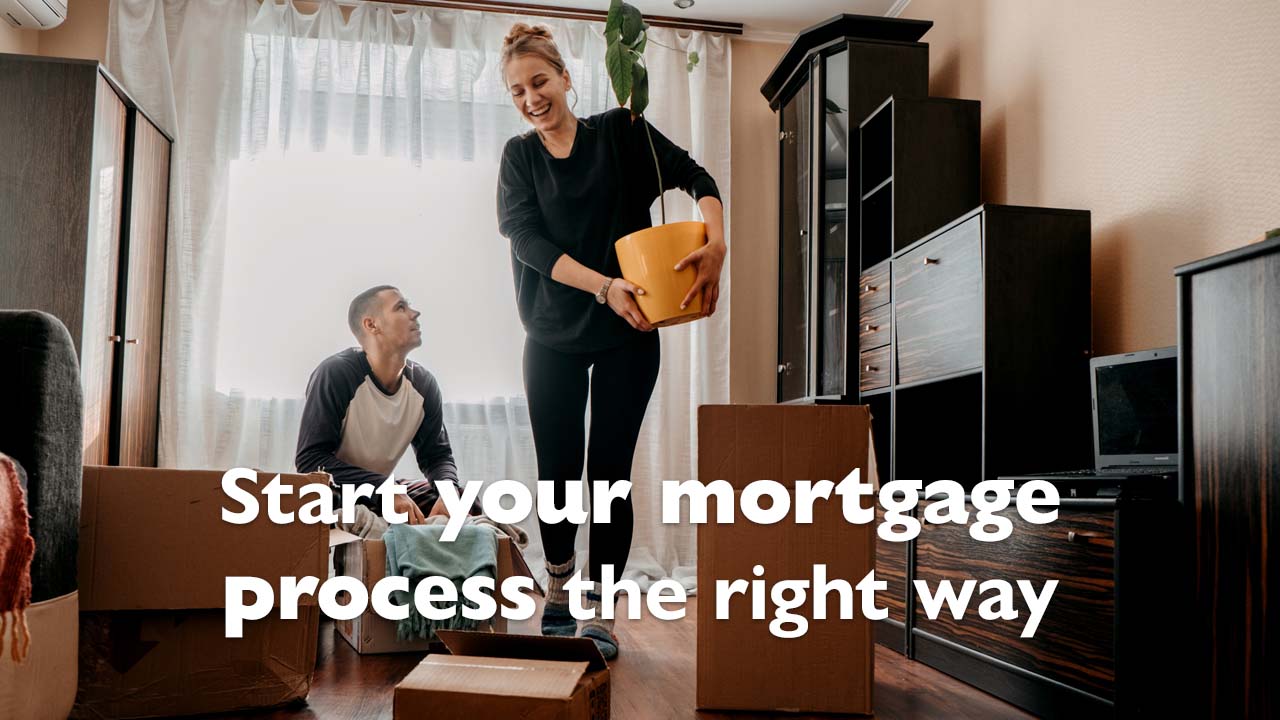 How you start the process can set the tone for your entire homebuying journey.
If you're thinking about buying a home sometime in the future, then it's important to start the mortgage process the right way.
Preparing for the mortgage process is one of the best ways to set yourself up for success and to make sure you avoid mortgage mistakes. To make things easier, we've put together a short list of advice that will help you start the mortgage process off the right way.
Gather Your Documents
Understanding your finances is a huge part of the early stages of buying a home. It's important to know things like your debt-to-income ratio and the estimated value of your assets. Don't worry though, your Mortgage Consultant will be able to help you better understand both of those things.
Here's what you'll need in order to talk to your Mortgage Consultant about more specific things like loan programs and your homebuying budget:
Contact Info (name, address, phone number)

Email address

Social Security Number

Birth Date

Current Employer and how long you've been employed there

Gross pay (pre-tax)

Marital status

Do you pay or receive child support (how much?)

30 days of paystubs

2 years of Federal tax returns

2 years of W2s
Keep in mind you might need to provide other documents, depending on your situation and loan program.
Talk to a Mortgage Consultant
It's never too early to talk to a Mortgage Consultant about the process and your options. Even if you're months away from even starting to look at homes, a Mortgage Consultant can help you build a custom road map to get you buying ready.
During your free consultation with a licensed Mortgage Consultant, you'll talk about your home goals, finances, and what could help you through the loan process. The conversation could end up with you starting the pre-approval process or it could end up with you receiving tips to get you where you need to be. Either way, you'll be better off the earlier you have the conversation.
Don't Look at Houses First
It's easy to get caught up in the house-hunting process. You jump online just to look at a couple of houses because you're curious and the next thing you know you've looked at 20+ houses and are talking about paint schemes. But there's something you need to do first: get pre-approved.
Looking at houses without fully understanding your budget won't get you anywhere. In fact, it could leave you feeling defeated. You could spend all that time looking at houses that are well outside of your budget. Instead, getting pre-approved BEFORE you start looking at houses will help you narrow your search.
Getting pre-approved is simple with Mortgage Express, our mobile and web application. It'll walk you through the documents that need to be uploaded and be your digital guide through the entire process. You can check out Mortgage Express here.
Ready to start the mortgage process?
Getting the process doesn't have to be intimidating. Whether this is your first or your fifth home purchase, it just takes a few clicks or one phone call. Any of our Mortgage Consultants would be more than happy to help you through the journey. Or, check out Mortgage Express and manage the entire mortgage process without having to leave your home.
---
GVC is the secure way for you to get the right home financing fast.
Ready to find your perfect mortgage? Getting pre-approved is the first step to understanding what kind of mortgage is right for you. Our online process is free, secure, and takes minutes.