Can I Still Buy a Home During COVID-19?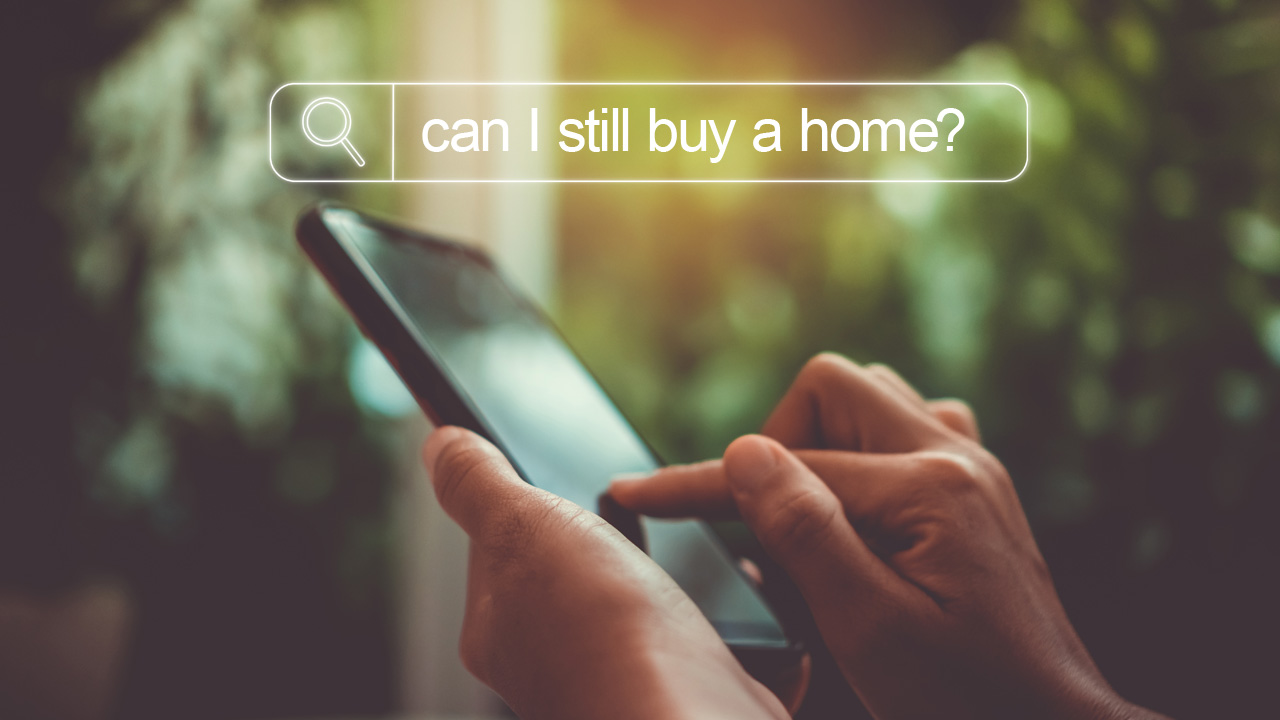 ---
When the COVID-19 outbreak hit, no one could have predicted we'd be spending week after week social distancing and spending more time than ever at home. While challenging in some respects, this time has also proven to be invaluable for some. More families are eating dinner together every night. Small businesses are innovating more than ever. And communities are banding together. A common question we're getting is "can I still buy a home during COVID-19?"
Like so many industries, the mortgage and housing industry has been affected. Daily loan program changes have become the normal. And, while many would assume it's not a great time to purchase a home, the opposite is proving to be true.
In fact, the mortgage and housing industries have overcome many challenges during this time and really stepped up.
How? Through technology and innovation. The mortgage process, during the Covid-19 outbreak, has met unprecedented challenges head on by opening new avenues for homebuyers. Here's how:
Virtual Home Tours
One of the biggest changes that has occurred during this time of stay-at-home orders and quarantining is Realtors taking advantage of technology. While some states are stricter about staying home than others, Realtors are going above and beyond to provide tailored services. Yes, touring a home is still possible while social distancing. How? Virtual home tours.
When you're trying to make a decision about a home purchase, you need details. You need to see yourself living in the space. Since you might not be able to be there physically, you need another way to tour the space. That's where Virtual Home Tours come into play. These tours go beyond pictures and pre-made videos of houses. Realtors do a live walk-through with you.
Video chat technology makes this all possible. You see a live view of the room. Want to see a detail up close? Want to peek inside the pantry? Want to know how well the water flows? Just ask and the Realtor can show you. Don't leave your home purchase up to chance, take advantage of the tools at your disposal.
Virtual Mortgage Consultations
Along with Virtual Home Tours, many homebuyers are attending Virtual Mortgage Consultations. In-person meetings are limited, and many buyers are following stay-at-home orders and/or social distancing guidelines. Virtual Mortgage Consultations are a great way to get the info you need while staying safe.
During a Virtual Mortgage Consultation, you'll learn more about your purchasing options. There's a lot to keep straight during the loan process. Which loan program is best for you? How much will you need for a down payment? What kind of budget are you looking at? Is refinancing a good option for you right now? Meeting with a Mortgage Consultant is a key part of a successful mortgage experience.
This initial Virtual Mortgage Consultation is where you'll get details of your purchasing power nailed down. You'll have the opportunity to ask questions and get an idea of the road ahead. Your Mortgage Consultant will talk through your options, help you gain a better understanding of your situation, and walk you through the process.
Applying for A Mortgage Loan Online
Not only can you apply for your mortgage online, but you can use an app on your smartphone. With Mortgage Express, GVC Mortgage is helping eliminate barriers standing between homebuyers and their future home.
Why take advantage of tools like Mortgage Express? Because it can speed up the mortgage process while also giving you more control and insight into your personal loan process. Through our mobile app, homebuyers can apply for their loan and get real-time updates about the status of their loan. Not only that, though, homebuyers can access exclusive resources, upload documents, message their Mortgage Consultant, and easily calculate different payment scenarios.
Want to learn more? Click here to check out Mortgage Express for yourself.
Drive-by Appraisals
In some cases, appraisal companies are doing "drive-by appraisals." Depending on the situation, a drive-by appraisal is accepted during the mortgage process. To help keep everyone as safe and healthy as possible, some changes to the mortgage process are happening on a daily basis. One of those changes is the way appraisals are handled.
Because social distancing is so important, drive-by appraisals take place completely outside. During the appraisal, the Appraiser will evaluate the property from the outside as best as possible while also comparing the home to other sold properties nearby.
You should know, though, that drive-by appraisals are not suitable for every situation and your mortgage process may still require a full, traditional interior and exterior appraisal.
Bottom Line, Can I Still Buy a Home During COVID-19?
The challenges of the COVID-19 outbreak in the mortgage industry has led to incredible changes and advances keeping the process easy and accessible for homebuyers.
While there are always restrictions and guidelines to be followed, personal service and support during the mortgage process has never been more prevalent.
If you're thinking about purchasing a home or want to learn about the next steps of buying, then our Mortgage Consultants would love the opportunity to help you connect to the right loan program.
---