GVC Mortgage Named A 2019 Top Workplace by The Indianapolis Star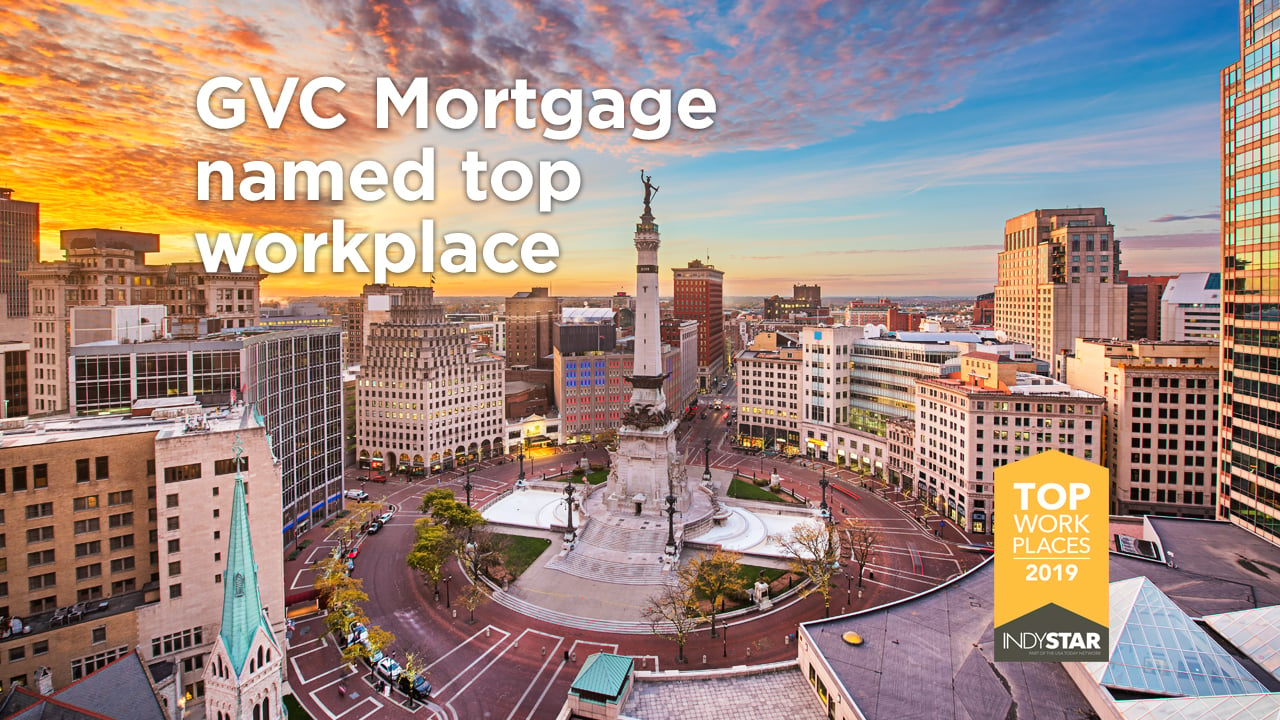 At GVC Mortgage, we support our employees in their work lives and personal lives, which is why we're so delighted to announce that we've been awarded a Top Workplaces honor by The Indianapolis Star for 2019. This designation comes as a direct result of our hard work, dedication to employees, and commitment to family and community. The award is given to organizations based solely on employee feedback gathered through a third-party survey administered by Energage LLC.
Our employees received a survey a few months ago that measured our company culture. A few of the more specific areas of interest were alignment, execution, and connection. The result of the survey shows that GVC Mortgage remains as committed to our work family today as we were over 20 years ago when the company was founded by
three siblings.
We like to describe our culture in a single word: Family.
Family is deeply woven throughout our 22-year history. Every member of our family plays an integral part of our process and fully believes in our commitment, which is why the average tenure of an employee in the company is 5 years and 10 years for those in leadership positions. We directly attribute the organization's overall success to our philosophy of family as a culture.
GVC has been committed to family and community since day one. We work as a family to accomplish some pretty incredible things and we make sure our employees have the right tools they need to perform their jobs to the best of their abilities. We also focus on creating a workplace that is uplifting, welcoming, and friendly. — Brad Buck, CFO
We don't treat employees as numbers. Instead, we see them as individuals with unique needs, wants, and desires. Our most important benefit is empathy. By offering empathy and support from the top down, we believe our employees have access to benefits that not only support their overall health, but also their happiness and well-being.
We remain deeply committed to our mission of being a community and family-focused lender. We are here to serve and are honored to do so. That attitude is reflected in the way leadership carries out their day—with open doors and open minds to those around them. Everyone in the organization knows and understands that they can reach out to anyone at any point to discuss a need and we're proud of that
So, thank you to our family members for all of your hard work and for being part of our GVC family. We cannot wait to see the growth, engagement, and future of our company.
Tags GVCGVC MortgageIndianapolis StarmortgagemortgagesTop Workplace