Your Front Door Says What?! What 5 Front Door Colors Say to Guests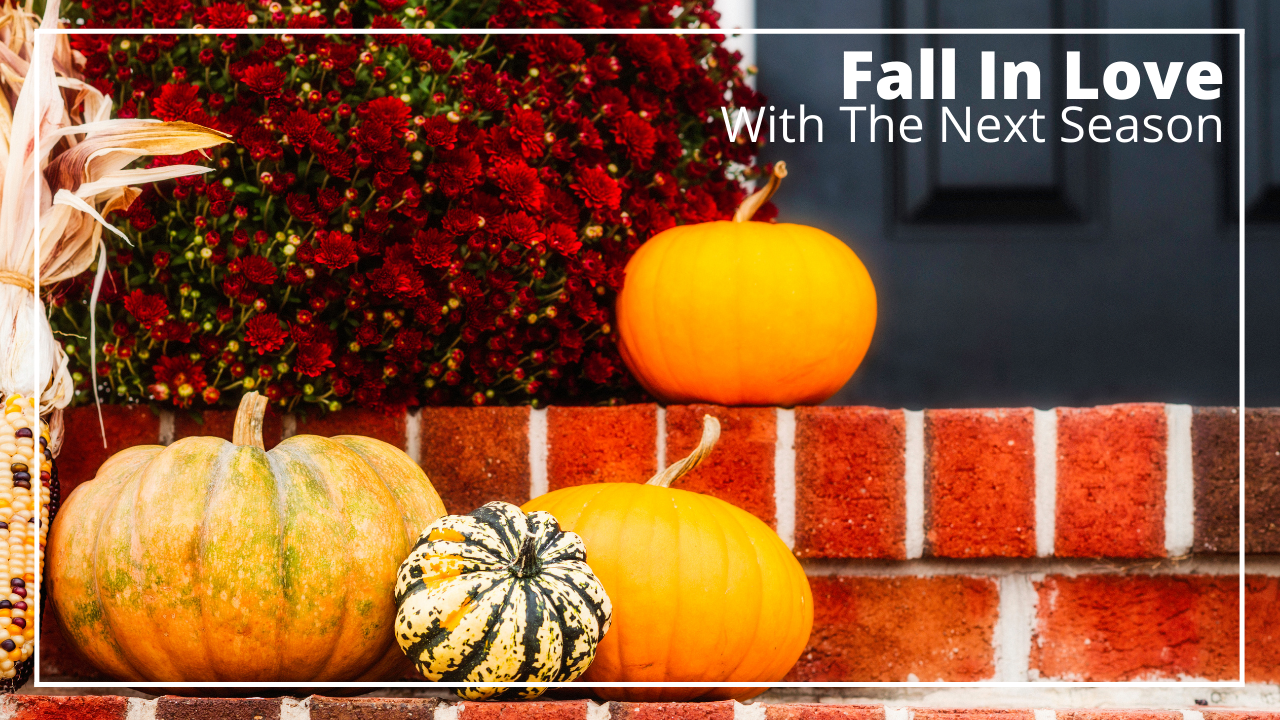 Cool weather and colorful leaves are just around the corner. While it may be time to close the pool, bring in the patio furniture and say goodbye to summer, there are still so many ways to enjoy this next season.
Weatherize Your Home's Exterior
Get your home's exterior prepped for fall with these tips:
Bring in patio furniture or properly cover it for winter conditions

Drain outdoor faucets and weatherize spouts

Fertilize your lawn

Close up pool for the winter

If you have outdoor pets, weatherize their space for the cold months
With these tasks complete, you're ready for the new season!
Seasonal Decor
Fall is the perfect time to switch up your decorating scheme. As the weather shifts, you'll be spending more time inside than the previous months and you want that space to be cozy and comfortable.
A great way to switch up a room is to repaint. Neutral colors are a great choice for a calm room. Consider splurging on some additional décor like throw pillows or a wool blanket. These items serve a dual purpose of comfort and aesthetic!
Now is also the time to switch over to your cozy candle and essential oil scents! Don't forget to pull out your cold-weather sweaters and boots from closet storage. You never know when the first frost is going to hit!
Mix Up the Menu
As grilling season wraps up, consider transitioning your dinner menu from corn on the cob and fresh summer meals to hearty ones, like crock pot soup.
Fall is the perfect time to try a new casserole dish, soup recipe or even fun desserts, like snickerdoodle cookies. What are you looking forward to making?
While it can be hard to end a season of long, care-free days and sunshine, there's still so much to look enjoy during the next months. What are you looking forward to this fall?