The GVC Mortgage Zionsville Team
Rich Penola
Branch Manager, NMLS# 239642
States Licensed in: IN
---
Members of our team are licensed in Indiana, which means we can help you with home financing throughout the state.
---
---
---
About GVC Mortgage Zionsville
At GVC Mortgage Zionsville, we strongly believe in providing a personal mortgage experience. With a deep understanding of the mortgage process and a desire to provide superior customer service, our team helps homebuyers become homeowners. We do our best every day to provide a stress-free mortgage loan experience by providing constant communication and homebuying education. It doesn't matter if this is your first or fifth time buying a home, we're dedicated to your goals.
As a Zionsville, Indiana mortgage lender, we're able to offer multiple options for buying a home. Having a wide range of loan program options like FHA home loans, USDA home loans, VA home loans, Conventional home loans, and more allows us to better serve homebuyers.
---
---
The Mortgage Process
The mortgage process starts by having a trusted partner to lead you through the experience. At GVC Mortgage Zionsville, we want to understand your homeownership goals and then help you achieve them. Because we do this, we're able to make the right recommendations in loan programs to help you achieve your goals and have a successful mortgage. We understand the process is usually seen as complicated and intimidating, but we're here to reduce the stress, increase the personal attention, and create a seamless experience for every homebuyer.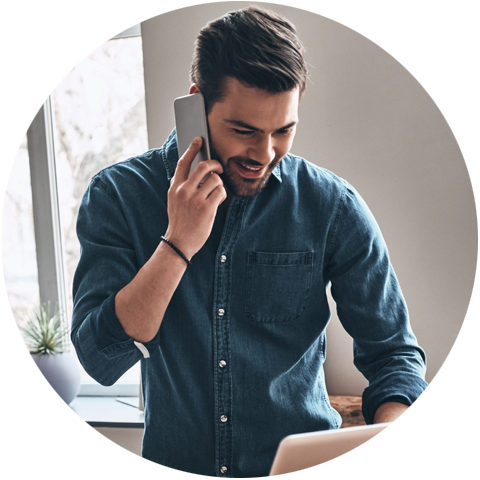 Step 1: Talk to a mortgage consultant
Bottom line: we're here to help you. Our goal is to learn about your situation and help you find the right loan program. We offer a variety of loan programs because no two homebuyers are the same. During this step, our team of Indiana mortgage providers will work to learn about your financial situation, the type of home you want to own, and when you're looking to purchase. After learning this information, we can make a proper recommendation on loan programs.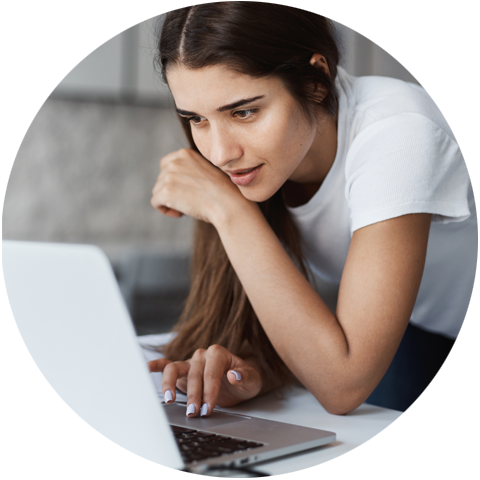 Step 2: Apply for your home loan
Before your mortgage loan application is submitted to the underwriters, we'll work closely with you to make sure everything checks out. Once we've cleared it and submitted the application, the underwriters will look over everything to verity that you meet the loan program's guidelines. This step can be a little nerve-wracking, but we work closely with you to make sure you stay up-to-date on what's happening.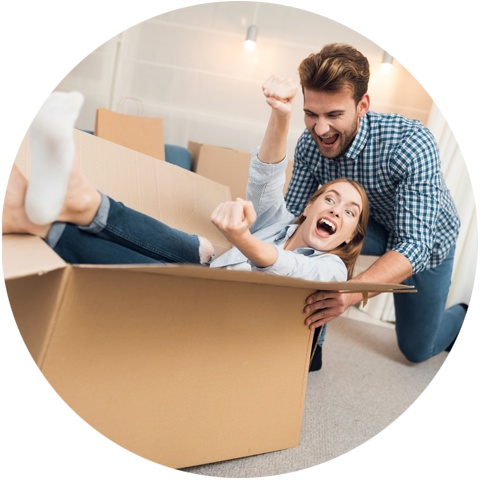 Step 3: Close on your dream home
The last step is all about getting your keys! Once your loan is approved, we'll get busy finalizing all the details and wrapping everything up. Before you get the keys, you'll have to close on the home, which involves signing a bunch of paperwork and making sure everything is in your best interest. After you sign the paperwork, you'll get the keys to your new home and you can finally move in!
Finding the Right Mortgage Loan Program
Home loan programs are all about you and your qualifications. The team at GVC Mortgage Zionsville has access to a wide variety of loan programs each designed with a specific type of buyer in mind. We'll work with you to determine which program is right for you and your needs.
FHA Loans
FHA home loans are designed for those needing a loan with some flexible guidelines. Removing barriers traditionally associated with mortgage programs, FHA loans offer lower down payment options and easier credit qualifications.
USDA Loans
USDA home loans are for borrowers looking to purchase in more rural settings. As a rural development program, USDA loans offer zero down payment mortgage solutions for qualifying borrowers and properties.
VA Loans
Created specifically for active military personnel, veterans, and U.S. Military families, VA home loans offer qualified borrowers a no down payment loan option with lower credit score qualifications.
Conventional Loans
Conventional home loans are great for those who have saved the traditional 20% for a down payment, though smaller down payment options exist for this home loan, as well.
GVC Mortgage Zionsville Reviews
Contact the GVC Mortgage Zionsville Team
Office: 317.402.1675
Email: rpenola@gvcmortgage.com
Address: 1555 W Oak St Ste 100-4, Zionsville, IN 46077